Are you new to the spa or seasoned client? Either way, we know you will benefit from these tips & tricks for booking like a pro.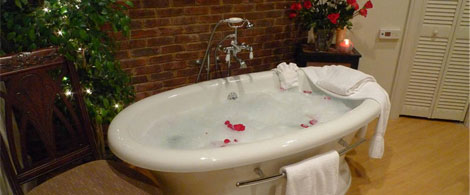 1.) Here are the basics: We are open 9am-9pm Monday through Saturday. We are closed or have abbreviated hours on major holidays.
When booking, our spa attendants will need to know your first and last name, a telephone number that's best to reach you since we confirm appointments in advance, and gift card number or a debit/credit card number to reserve your appointments.
If you should need to reschedule or cancel the appointment, we require a notice before we open up at 9am the day of your appointment. If you call after 9am, unless it's due to an emergency, we do charge a 50 percent same-day cancellation fee that will be charged to the gift card or credit/debit card you have on file.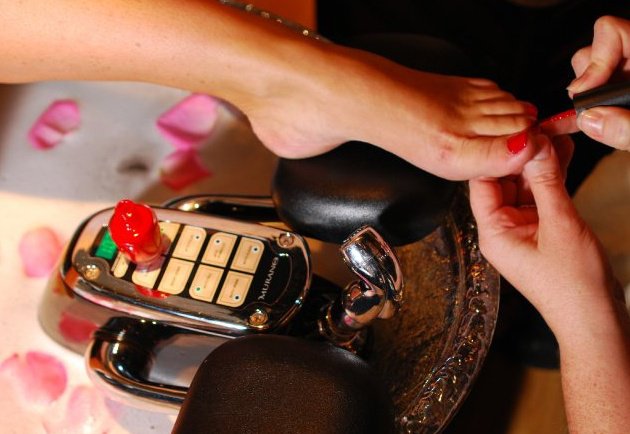 2.) Peak seasons and days: We all work for the weekend, so on Fridays and Saturdays the spa books rather quickly. We recommend booking appointments at least a week in advance, if not further out, for those days. This is especially important if you are booking for more than one guest.
Summer means sandal time, so pedicures are a must! From May through August, we have dubbed this pedicure season. We want to get those toes in tip-top shape, but be aware that we maintain an intimate setting with five pedicure chairs. This means it's best to book in advance. In the colder months, our massage department tends to experience an increase in appointments. Luckily, we are open from 9am-9pm, so whether you need to unwind after work or like to get your spa on in the morning to set the day right, we are ready to treat you!
3.) Booking with a specific service provider: The best way to insure you are able to work with your favorite stylist, massage therapist, etc is to book in advance. It's always smart to book your follow up appointment at check out, that way the provider is there to suggest take-home products and services to book for the next time.
If you call a few weeks later and can't immediately recall the service provider's name, never fear, we have that on record. We will just need your first and last name to speedily look up this information!

4.) Do you have a group who wants to book a spa date or a bridal party looking to spend that special day in our facilities?
We refer most bridal groups and any regular spa service group of six or more to our Group Coordinator Tara Epperson.
We offer bridal packages via our specialty services section on our website. If you are just looking for hair or make-up services for a small party, one of our spa attendants can help you book appointments. If you would you like to take advantage of a bridal package or have a large party, it's best to contact Tara via email at: tara@austinspringsspa.com
We also offer pre-made package deals for groups of six or more. You can find them under the "group spa events" section on our site.
5.) A few more bits of information:
Our gift cards never expire or depreciate in value! Can't quite remember the amount for your card? We can look that up for you. We will need the gift card number underneath the barcode on a plastic gift card or the ID number on a paper certificate to check on the balance.
If the appointment is a surprise or are there any other special notations, make sure to let the spa attendant know. We love to facilitate surprises and optimize the experience for the guest.
We look forward to working with you and making your time with us special! Visit our spa front desk or call us at 423-979-6403 to book an appointment today.