It is no exaggeration to state that LMT Heather Helton has been an integral part of our team, for several years. She is dually trained in massage & acupuncture and offers a variety of customization within both realms of service. You can read about her extensive training here. Follow the jump below to learn more about Heather and her work here at Austin Springs Spa.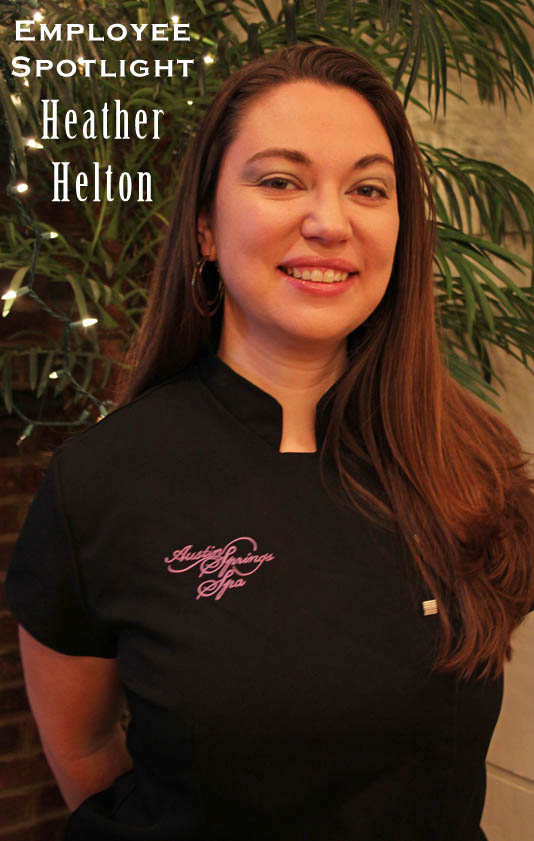 Q. What led you to a career in massage? A. I had always loved being able to help someone feel better. My dad has always suffered from back pain, and I feel my desire to help people began as a kid wanting to be able to somehow help my dad. As I grew older, I realized that I had some talent and worked with some of my high school sports teams with their sports injuries.
Q. What are some of your goals in working in this field? A. With my education and experience, I feel that I have a great deal of knowledge that I could share with others. One day in the not to distant future, I would like to begin putting energy into becoming a continuing education instructor. Women's health is another area I would like to expand my practice to. A goal of mine is empowering women to be active in their health through all the changes we face. I have a growing desire to be a birthing assistant and I continue to be amazed at how well acupuncture works for complications that arise during menopause. I want women to know that they have options when it comes to their health. I would love for the Western and Eastern medicines to see how they can compliment each other, without needing to degrade the other.
Q. Are there misconceptions about acupuncture or the maternity services your offer? If so, how would you like to address those concerns? A. Many people think that getting a massage during pregnancy is not a good idea. This is just not the case. A woman's body goes through a great deal of change during this stage of life and most need some assistance managing the changes. The main reason a woman would want to wait to get a massage is if she had complications around the pregnancy. Don't misunderstand me, I don't believe massage from a therapist trained in prenatal massage would ever cause a miscarriage, but the reason we caution against it during the first trimester is because that is the time when most miscarriages occur. We would never want a woman to feel that something she did was the reason for the miscarriage.
As for acupuncture…the misconceptions are numerous. Acupuncture is an empowering treatment that helps your body to heal itself without the side effects from many pharmaceuticals. I guess the question I get asked most is does it hurt? The short answer would be not really. You are aware something is going on, but the needles are so thin (the size of a hair follicle) that most people describe it as a slight pinch. Even at my school, I was known as a gentle needler. If discomfort is felt, I will adjust the needle or even remove it when needed. I want my patients to be as comfortable as possible, and they are. I have to wake many when it is time to remove the needles.
Another big misconception is that acupuncture is only good for pain. This is not the case, either. Pain management is certainly the most frequent condition stated as a reason for having acupuncture treatments, but the scope of treatment reaches far beyond just decreasing pain. While being treated for pain, a patient will often realize that they haven't needed to go to their doctor for their seasonal allergies or that their chronic heartburn hasn't been bothering them lately. While acupuncture can be beneficial to treat and manage most medical conditions, it was designed to be preventative. Most people in this country use acupuncture as a last resort. Changing the mindset of individuals to receive treatment while still healthy, or even at the beginning of a condition, would greatly improve their quality of life.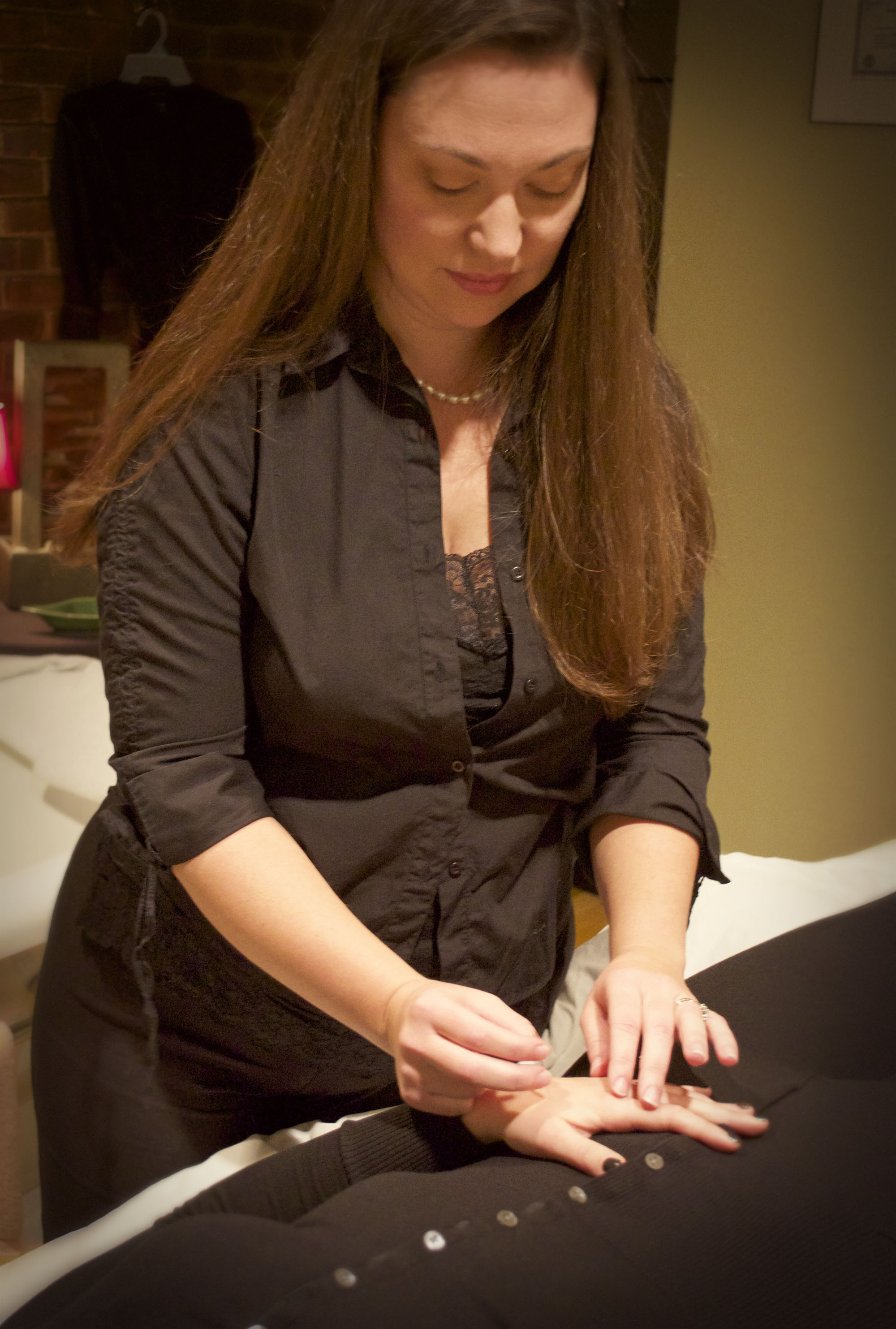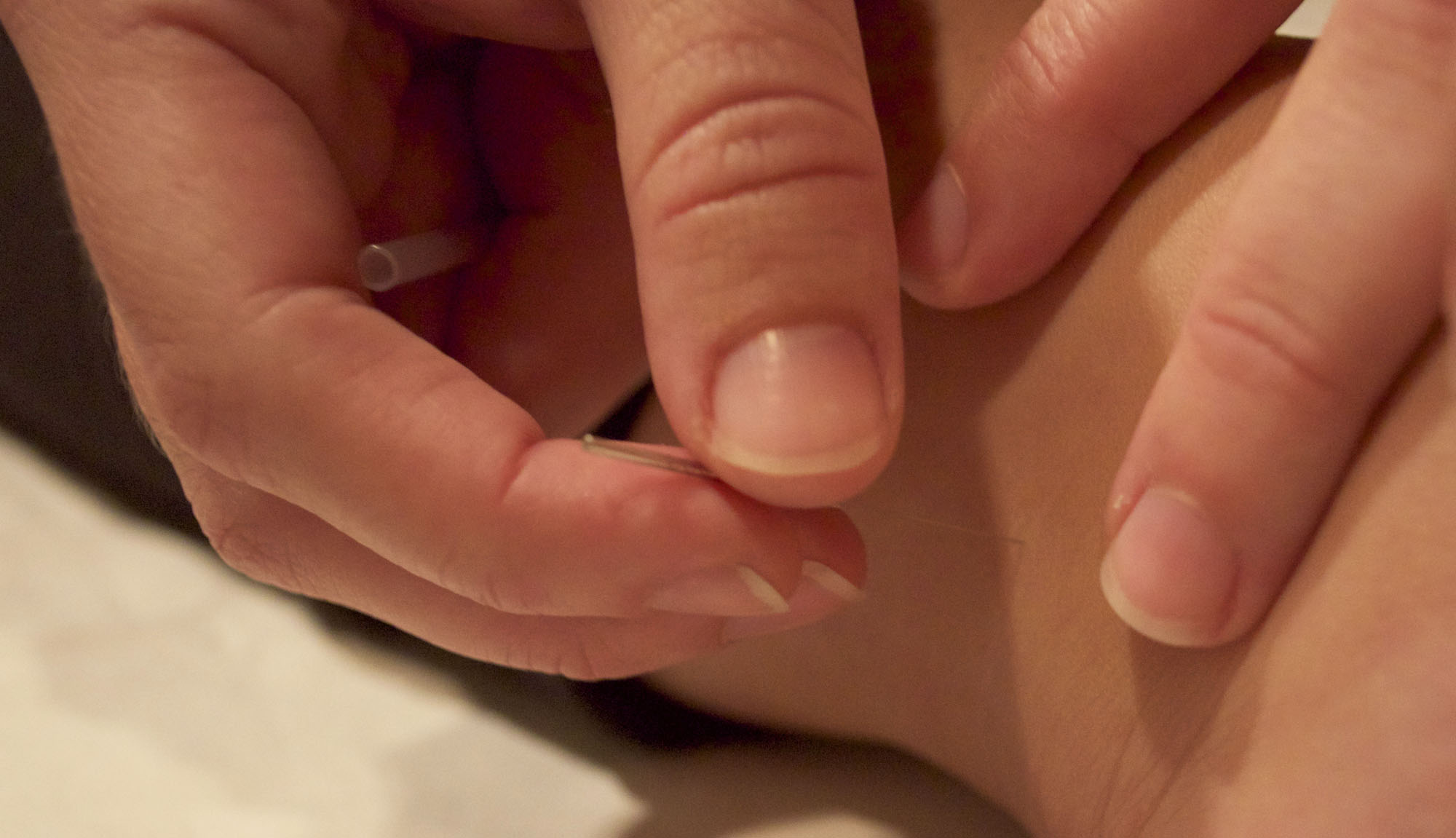 Q. The nature of the services you perform creates a platform for a more intimate connection with the client. How does that affect how you prepare for your day, how you approach the client? A. What I do is very personal to me and my patients. I treat my work with the greatest respect and take steps to personally be healthy in order to benefit my patients the most. I take time before and during each treatment to direct my focus on helping my patient to heal. I practice tai chi and do stretching to release any tension I might be holding on to.
Q. What are a few things have you learned from working with your clients? A. Everyone is different and what works for one person, isn't the answer for the next. It is crucial to find what is at the root of the problem; and that is not always what you expect it to be.
People come to me for help with a wide variety of conditions. I feel honored that someone would trust me with one of the most important things -their health. Health doesn't just happen for most people. It is something that you have to make a conscious effort to maintain.
Q. Relaxation is a major factor in a happy, healthy life. What do you do to relax ? A. I love spending time with my family and being a mommy. I also love escaping into a good book.

Wow, it is so interesting to gain insight from a service provider so dedicated to her practice! If you are interested in booking with Heather, her schedule is limited, but we would love to look over her openings with you. Feel free to call us at 423-979-6043!