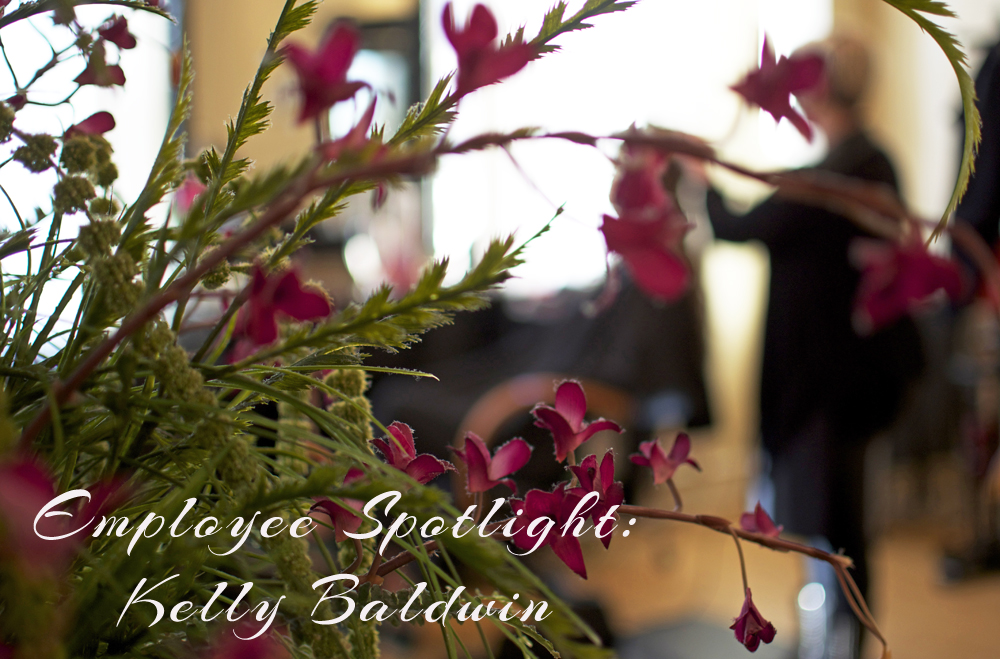 Q. Why do you think you decided to become a hair stylist?
When I was four years old, my grandmother used me combing and playing with her hair as a babysitting too. All of my baby dolls had no hair, because I would cut it off. My mom was always in a salon, and I was always sweeping floors, thinking it was cool. My early exposure to this world created a life-long love.
Q. How can young men and women who are aspiring to work in the hair industry begin their journey?
Besides going to school, you should be really attuned to fashion industry. Essentially, your hair is an extension of your personality, and your personality includes your wardrobe. Having the knowledge of that industry would be a great way to start. Knowing what's in style is important. Knowing there are seasons of hair, just like seasons for your wardrobe.
Q. Who has inspired you the most throughout your career in hair?
Karyn Barrus, a national educator for Schwarzkopf Professional, with whom I went through training. She was inspirational with the way she laid out color, in an outside-of-the box format. It really made you more aware of how particular color can affect everything. She was really instrumental with my conversational skills with clients and other stylists. She was just really down to earth.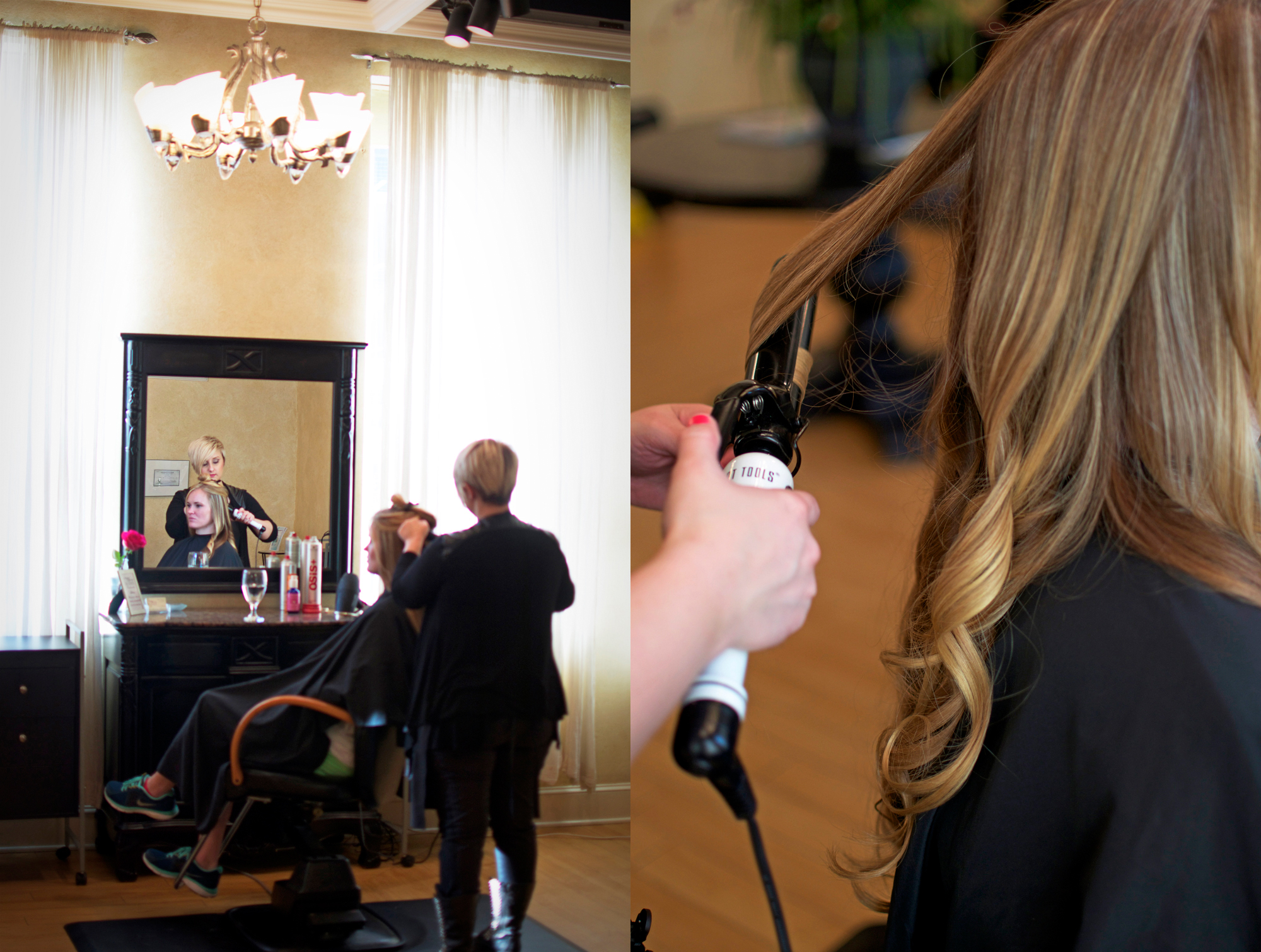 Q. What inspires you?
I love to keep up to date and see the trends at New York Fashion Week. Then, I enjoy finding those trends in the stores, and following it up with searching for hair trends. Jewel tones were really popular in fall, metallics for spring and summer. The different placement techniques you can find at fashion week, both New York and L.A., are something I study.
Q. Tell us about someone you enjoyed working with in the hair world.
Misael Aponte is a phenomenal colorist. I had the opportunity to work side by side with him, pick his brain about color formulations and placement techniques. He is a really cool cat. Misael is very innovative when it comes to his knowledge of the way hair moves and how it transfers light and color. He was very inspirational and original.
Q. What are your favorite hair products we use in the salon?  
Schwarzkopf Magic, is a finish styling product. It smells phenomenal, ads incredible shine, and it is weightless. It's a frizz fighter and humidity protectant. It's a really nice product for everyone.
Q. How do you feel hair relates to personal style? 
It's tremendously related to personal style. How your hair is, is how you feel on the inside. I think knowing your sense of style and personality and portraying that in your hair is just another way to have the total package.
Q. Can you tell me your biggest inspirations for designing your haircuts? What about your styling process?
My process is different for each person. I really do more of my cuts and style based on hair texture and face shape. I cut shape into hair, versus a cookie cutter short cut, long cut, or layered cut. I think that makes a huge difference when your trying to work with someone's particular style and texture.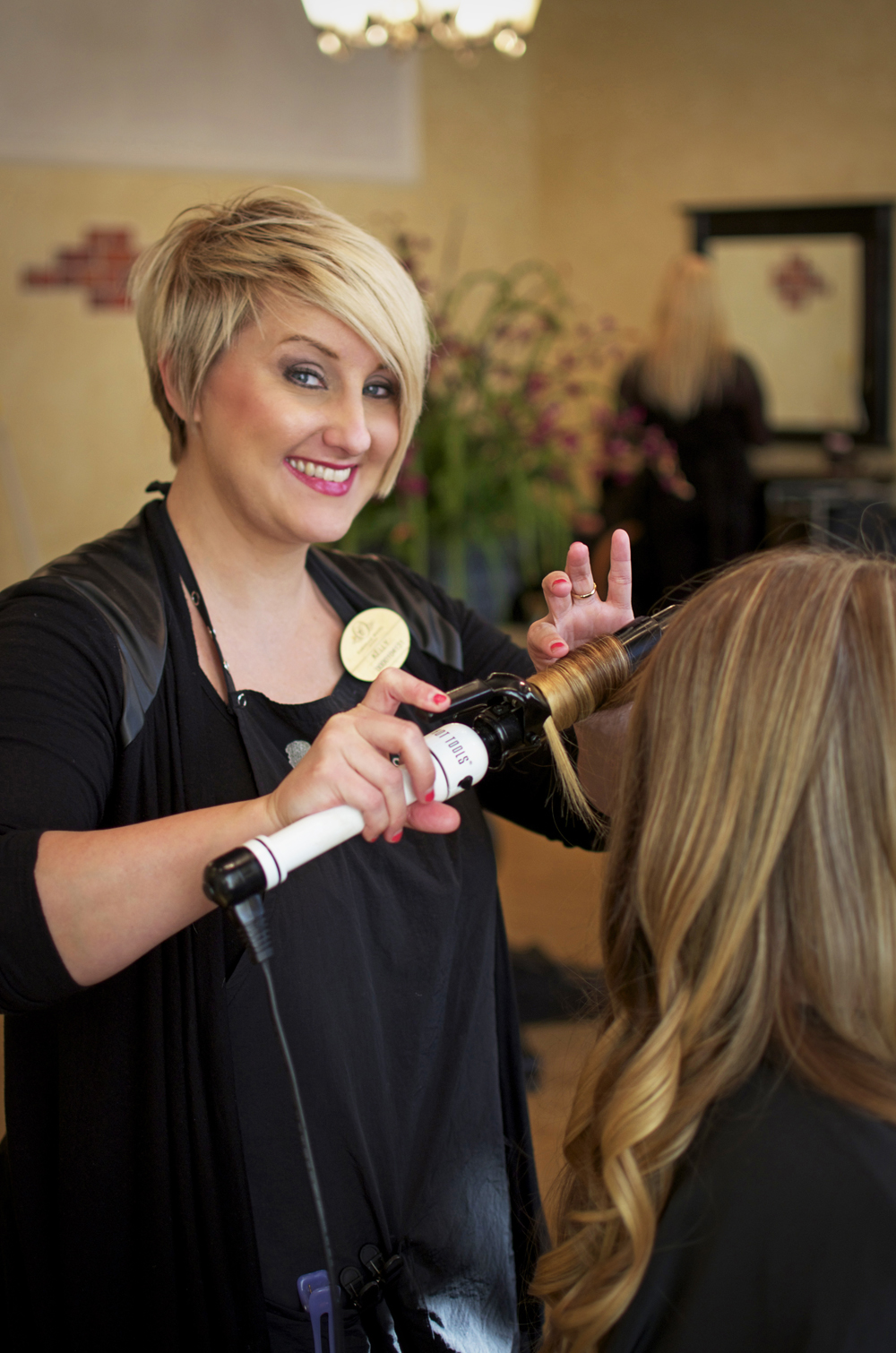 Q. What is your favorite part about your job as a stylist at Austin Springs?
I love what I do. I get to play with people's hair, and I never really feel like I have to work. I'm just doing what I love. Every day is different. There's new people and new conversations. That's what I love about it.
Are you interested in scheduling with Kelly? Give us a call at 423-979-6403!