Hello again readers! Here is another feature on one of our amazing employees. Today, we are pointing the spotlight on Licensed Aesthetician Melanie Jarrett. She has a long list of returning clients, and she always brings a positive attitude to our spa. Without further adieu, here is Melanie's interview: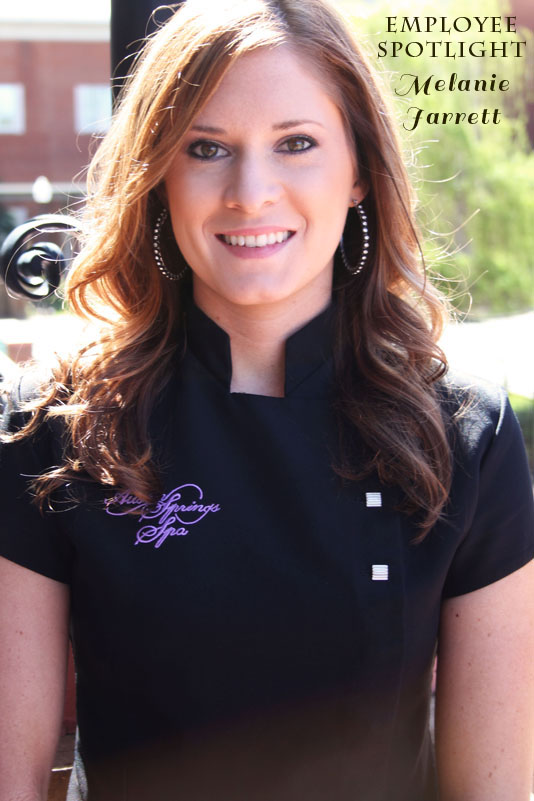 Q.How long have you worked at Austin Springs? What was your education before joining us at the spa? A. I've worked at Austin Springs a little over three years. In the past, I went to school for early childhood education and worked in that field.
Q. What led you to a career in this field? A. I have always had a passion for skin care, which led me to a career in aesthetics.
Q. What are some of your goals in working in this field? A. Some of my goals in working in the Aesthetic field are to help individuals with their specific skin care needs and to help them feel great!
Q. What is your favorite service to perform and why? A. My favorite service is any facial, because I can educate the client about skin care, while giving them a relaxing escape.
Q. Are there misconceptions about certain services you perform that you would like to address? A. Often times, facials are perceived solely for relaxation, when in fact they are a major part of preventative and corrective skin care.
Q. Beyond your work at Austin Springs Spa, are there any special hobbies you have? What do you do to have fun? A. When I'm not working, I like to be creative. I enjoy making anything from accessories to things for the house. In the summer, we like to go hiking, camping, and relaxing on the lake.
Q. Relaxation is a major factor in a happy, healthy life. What do you do to relax? A. To relax, I enjoy spending time with family & friends, reading, and watching movies.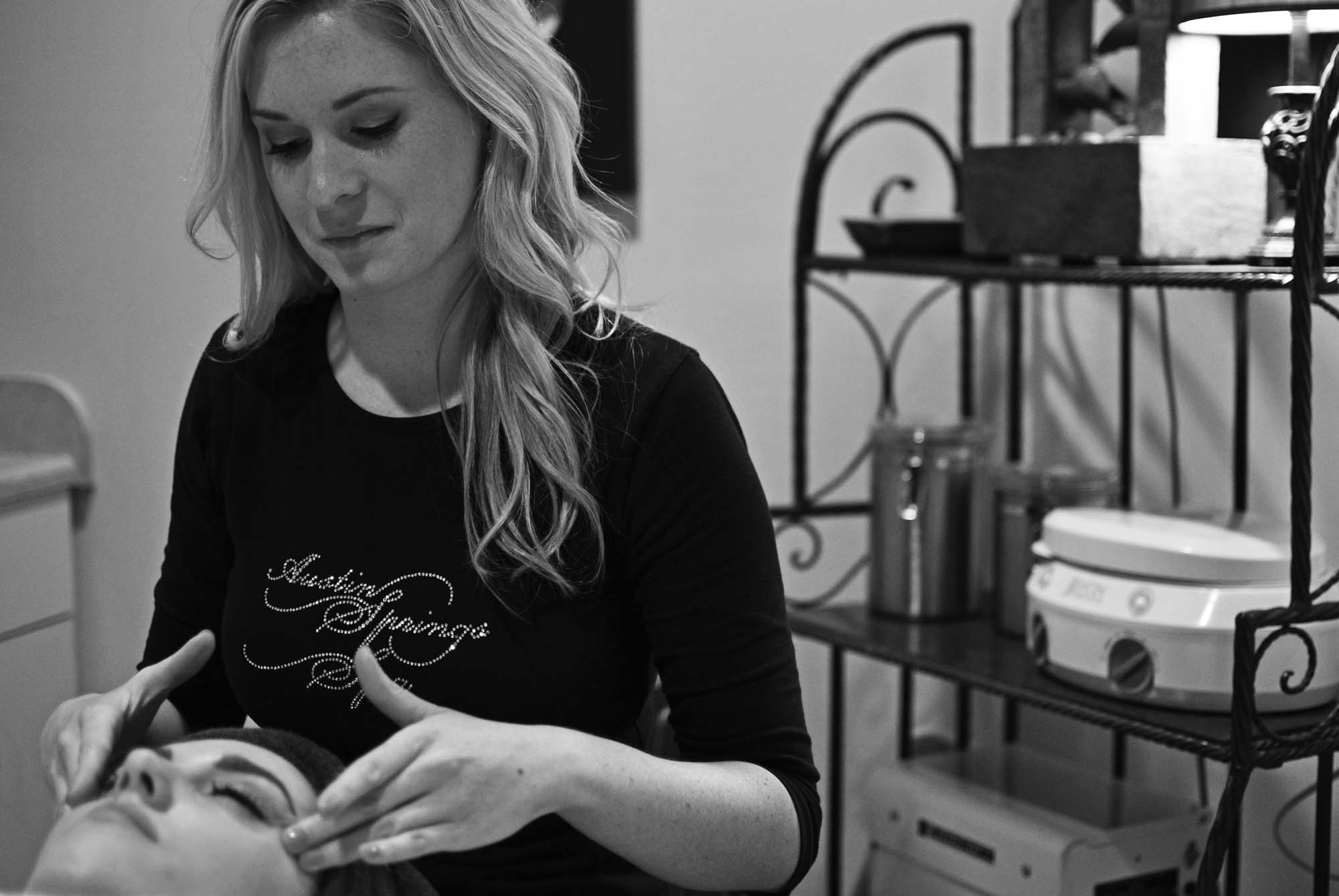 Melanie not only specializes in facials, but offers waxing and make up services. Are you interested in booking a service with her? Call us at 423-979-6403, and we look forward to hearing from you!