We are excited to share that our lead Nail Technician Frances Pentland has been featured in NAILPRO magazine!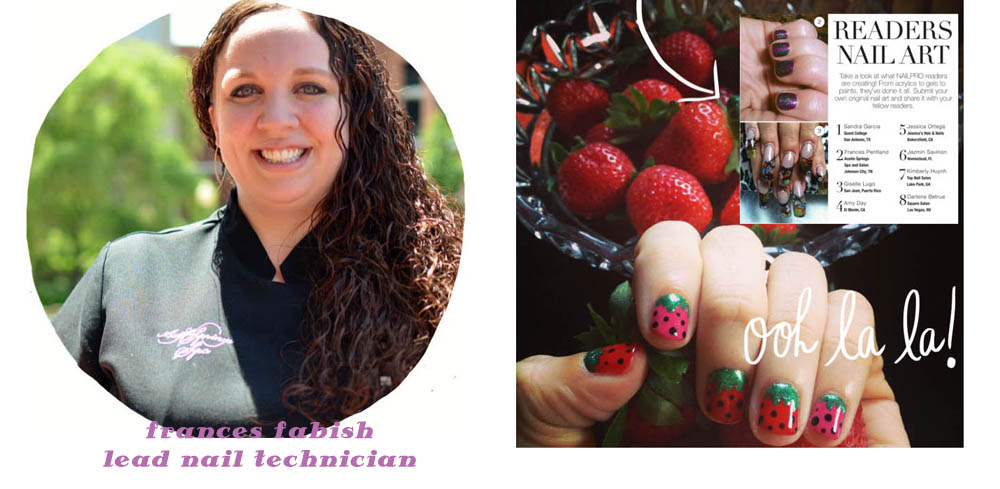 Frances is one of our most popular service providers and rightfully so! She has a passion for nail care and enjoys learning about new mediums to create beautiful art! NAILPRO features the work of technicians nationwide, so we were thrilled to see nails by Frances in their publication. We also couldn't help but share the oh-so cute strawberry manicure she had given our spa director this week.
What can we say, she's on a roll. She nailed it!