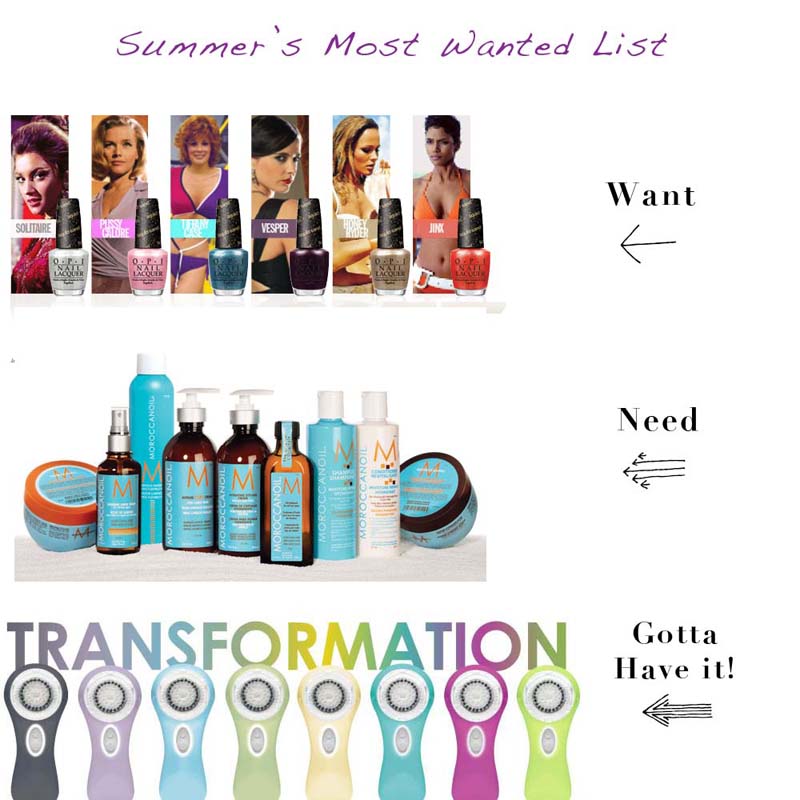 Here are some summer essentials that are fun/important enough to make it on to this edition of "Summer's Most Wanted List."
1.) Are there any James Bond fans out there? Better yet, Bond girl fans? Those ladies were always so chic, so why wouldn't you want to snag one (or all) of these polishes?
2.) Morrocanoil has a host of products that help your hair and skin. The spa girls are loving their hair treatment oil to help beat frizz brought on by summer heat AND their body buff & body butter to help exfoliate and moisturize skin.
3.) A Clarisonic brush is good all year round, so it was a no-brainer for our "gotta have it!" The proof is in the pudding, as they say, we know your face and body will thank you for treating it to the wonders of sonic cleaning.
All of these products, and more, are available in our spa retail area. We hope you stop by soon!