What to Expect
Your Arrival
We ask that you arrive at least 20 minutes prior to your first scheduled appointment or 8:45am if your appointment is for 9:00am.  This will allow time for you to change into a robe and slippers, as well as to enjoy the sauna and relaxation room.  We ask you to be aware that there is a ripple effect to last-minute changes and late arrivals.  Late arrivals will result in shortened appointments and full treatment price will be charged.
Upon your arrival, you will be asked to fill out a confidential health form.  This will assure your safety and comfort and assist your service providers in providing you the best experience possible.  Please make sure you disclose any pertinent information about your health with your service providers.
Personal Items
We advise you to  refrain from bringing jewelry to the spa, as we do not provide safes for these or other valuables.  We are not responsible for lost items while you are visiting the spa.  Wear what is comfortable; we will provide you with a robe and sandals for your treatments.  Our staff is trained to drape you appropriately for privacy during your treatments.  Private changing areas with lockers are available for your convenience.
Spa Etiquette
In keeping with our commitment to create a relaxing and quiet environment for all guests, please use soft tones while in the spa.  Loud conversations disturb your fellow spa guests.  Austin Springs Spa & Salon is a cell phone free environment.  Please turn your cell phone off before entering the spa.  Please respect the quiet and privacy of other spa guests by refraining from using all electronic equipment during your visit.  Our facility is not equipped with adequate child care.  We do  request that unless your child has a spa appointment, they do not accompany you during your visit.
Payments*
We gladly accept most major credit cards, cash, and Austin Springs Spa gift cards.   A credit card or gift card guarantee is required when scheduling your spa services.  Giving your credit card or gift card number upon scheduling your appointment is confirmation that you understand and agree to our policies.  A $25 fee will be charged for returned checks.  Gratuities are gladly accepted and are not included in the price of services.
*All treatment and service prices are subject to change.
Cancellation Notice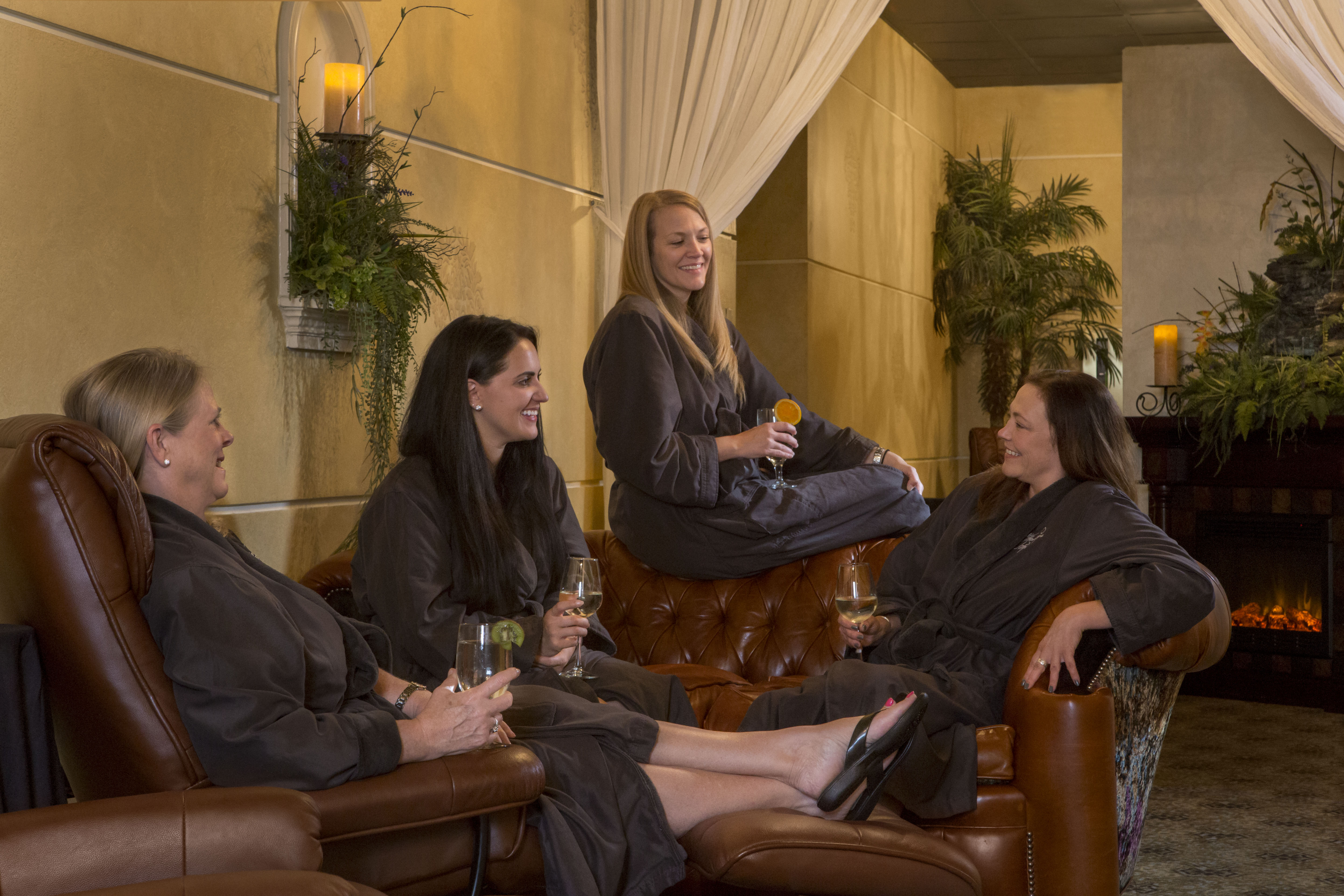 Because the spa and salon are reserved for you, we ask that you notify us 48 hours in advance if you need to cancel or re-schedule.  A credit card or gift card  guarantee is required when scheduling your spa services.  Giving your credit card or gift card number upon scheduling your appointment is confirmation that you understand and agree to our policies.  Should you not cancel 24 hours before your appointment or no-show, your credit card or gift card will be charged for 50% of your day's total services.  Our reception staff will attempt to call to confirm your appointment 48 hours in advance.
Gift Certificates
An Austin Springs Spa gift certificate is an ideal gift for any occasion.  Gift certificates are available by phone and mail as well as online.  Gift Certificates may not be redeemed for cash and are non-refundable.  Our gift certificates do not expire.  Gift cards can only be used as payment if they are presented at the time of the service and may not be used for spa gratuities.  Services in our Signature Spa Packages may not be altered in any way.
Spa Boutique

Our retail boutique offers a variety of our spa product lines and gift items available for purchase.  We also carry an extensive line of the award winning Eminence skin care products, Kevin Murphy and Moroccan Oil salon products.  We also offer the finest mineral make-up.  Take home a cozy spa robe, a relaxing shoulder wrap and other spa gift items so that you can continue your spa experience at home.
Our Amenities
While you are visiting Austin Spring Spa & Salon you can enjoy refreshments and drinks from our Spa Cafe.  Our delicious selection of spa cuisine is prepared fresh by Wellington's and is available from 11am until close each day.  Wine and mixed drinks are available for purchase to clients of legal age.  Food and beverages from outside Austin Springs Spa are not permitted.
Included with your spa treatments is the use of our Dry Sauna, Relaxation Area and Fitness Center.  Our outdoor swimming pool is available Memorial Day through Labor Day.  You may choose to arrive early or stay after your services to enjoy these amenities.